Connect to the University Wi-Fi
Welcome!
Students and staff can use eduroam to access the Internet at the University of Reading and thousands of other organisations worldwide. Visitors can also access the Internet at the University by using the UoR-Guest network.
Acceptable Use
We remind you that you must comply with the usage regulations of University of Reading Malaysia, your home insitution, and any applicable Malaysian and international laws.
The University's electronic communications systems (including the voice and data networks, email, web servers and Internet connections) automatically and routinely log their usage. The University reserves the right to intercept, monitor and record electronic communications for lawful purposes.
Misuse will be traced, reported and dealt with appropriately and to the maximum extent permissible by law.
Get started
Please choose whether you wish to use a connection wizard or configure your settings manually:
Page navigation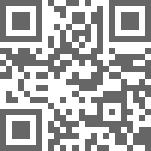 QR Code for this page